Property Maintenance
Wear-and-tear is natural.
Living with it doesn't have to be.
All materials break down over time. Paint weathers, wood rots and metal rusts. The danger lies in leaving deterioration unchecked. Long-term degradation can lead to serious structural failures if they aren't maintained. Our services ensure your property looks its best while avoiding nasty accidents by conducting periodical upkeep.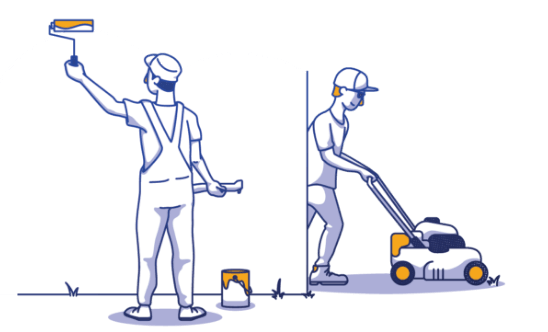 1.
Cleaning
Sometimes, maintaining a structure is as simple as keeping its components clean.
2.
Repair
Stay on top of breaks, cracks, holes and tears. If it's repairable, we'll fix it.
3.
Replacement
Sometimes, "good as new" means replacing the old! Our professionals know how.