We're here for you
Leave it to us. We'll build it best.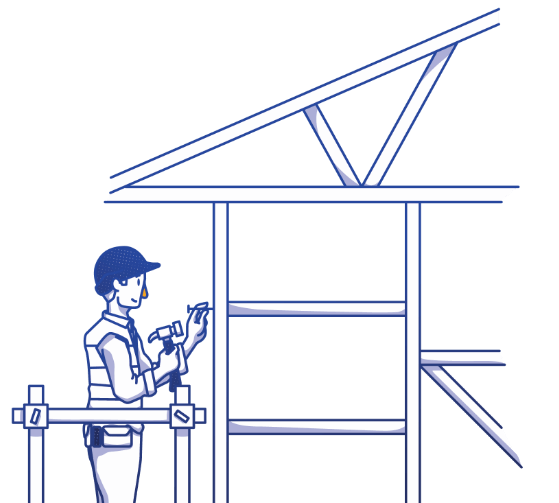 Qualified for comfort
We work with the very best so that you're guaranteed the same
ANT Renovations along with our trade teams are renowned in the industry for our workmanship. Our wealth of experience ensures you can relax knowing qualified professionals are attending to your property. We are members of the following organisations:



"We couldn't speak more highly about the organisation, communication and tradesman that ANT have provided. Every trade that has attended has been really friendly and we have been very impressed with the quality of their work. We would highly recommend ANT Renovations."

"Oh my goodness we are so so so thrilled with the results. Andrew was amazing, as were his team of workmen and all were a pleasure to have in our home. Our home looks like it's from "the Block" now, and we are loving the floor. Thank you for assisting us, we will highly recommend your company to anyone."

"Thank you to you and the team for the amazing job. The care and dedication to the work being carried out and the attention to detail was just wonderful. You have all been such a pleasure to deal with. I can't remember ever living in a house that felt as beautiful as you have made our home feel again. Please pass on to your team how delighted we are with everything."

"I would like to express my sincere appreciation to you & all the trades people who were involved in reinstating my home. The workmanship has been excellent & true professionalism was always maintained. Could you please pass this email onto your general manager & all people concerned with my home. I would have no hesitation in recommending ANT."

"Couldn't be more thrilled with our renovations! Thank you to the ANT Team and trades for their fantastic communication and great workmanship."

"I'd like you to know that we are very happy with the work by A.N.T. Renovations. Each stage was completed efficiently, effectively and the areas were left clean and tidy and would recommend A.N.T. Renovations to others."
Reassure, Relieve, Rebuild
When the worst takes place, we're prepared with solutions. We're committed to taking the stress out of accidental circumstances. Anybody can build something again, but we believe we're the best at reassuring you with rapid responses, relieving you with regular updates, and rebuilding your property using the best in materials and workmanship.
Call Now